Javed Khatri, a 22 years old engineer based out Mumbai took 15-20 minutes to hack the Narendra Modi App and get the access to entire database. The database he can access to includes all the information of the app users like name, email, contact number, location, interests and even last seen.
He contacted to a website claiming that he is able to access all the private data on the Narendra Modi app. Not only that, he even claims that he can make any user to follow any other user on the platform. He says, "What I am claiming is just a summary of all the security loopholes otherwise many other security things are ignored.
When the website he communicated first asked for the evidence to believe on his claim, Javed showed few screenshots showing the personal data of Jitendra Singh, Minister of State for the Ministry of Development of North Eastern Region, Prime Minister Office and Smriti Irani, Minister of Textile. Below are the screenshots on which the sensitive information are redacted.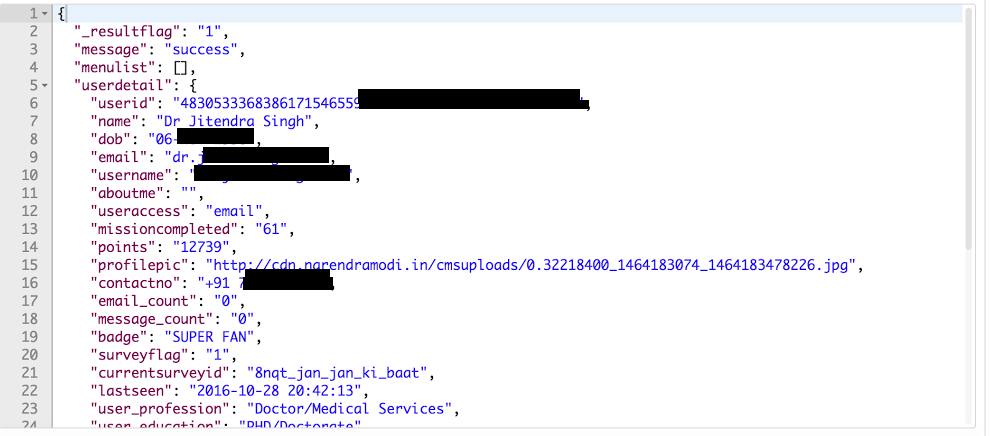 Javed Khatri who runs an app developing company in Mumbai says, "I don't want to cause any damage. I just want them to pay attention to the security of the app and the privacy of the users."